EES International Logistics Group Zhu Jiamin: Mission Must Be Reached
---
In the current national economic system, the logistics industry plays an indispensable intermediate bridge role and is also a catalyst for economic development in various fields. The country vigorously advocates technological and business model innovation in the logistics industry, and a series of favorable policies are emerging, which has also ushered in a golden period of development for many leading enterprises in the logistics industry.
Recently, Mr. Zhu Jiamin, Chairman of EES International Logistics Group, was invited to participate in the "Innovation Road" column and have a conversation with famous CCTV host Zhu Xun, sharing his brand logistics service concepts in the international and domestic logistics industry for nearly 30 years;
As a special program of CCTV, "The Road to Innovation" uses the slogan of "Pioneer Entrepreneurship Road, Brand New Future" to select business leaders, industry elites, and entrepreneurial innovators who are brave in breaking through. Through interviews and dialogues, it tells the story of Chinese enterprise innovation and brand growth, deeply understands the direction and strategy of enterprise innovation and development, and demonstrates the entrepreneurial sentiment of entrepreneurs.
This program invites Zhu Jiamin, Chairman of Beijing Eastern International Logistics Co.,Ltd. ,to experience with you how the service logistics industry "gathers strength and mission must be achieved".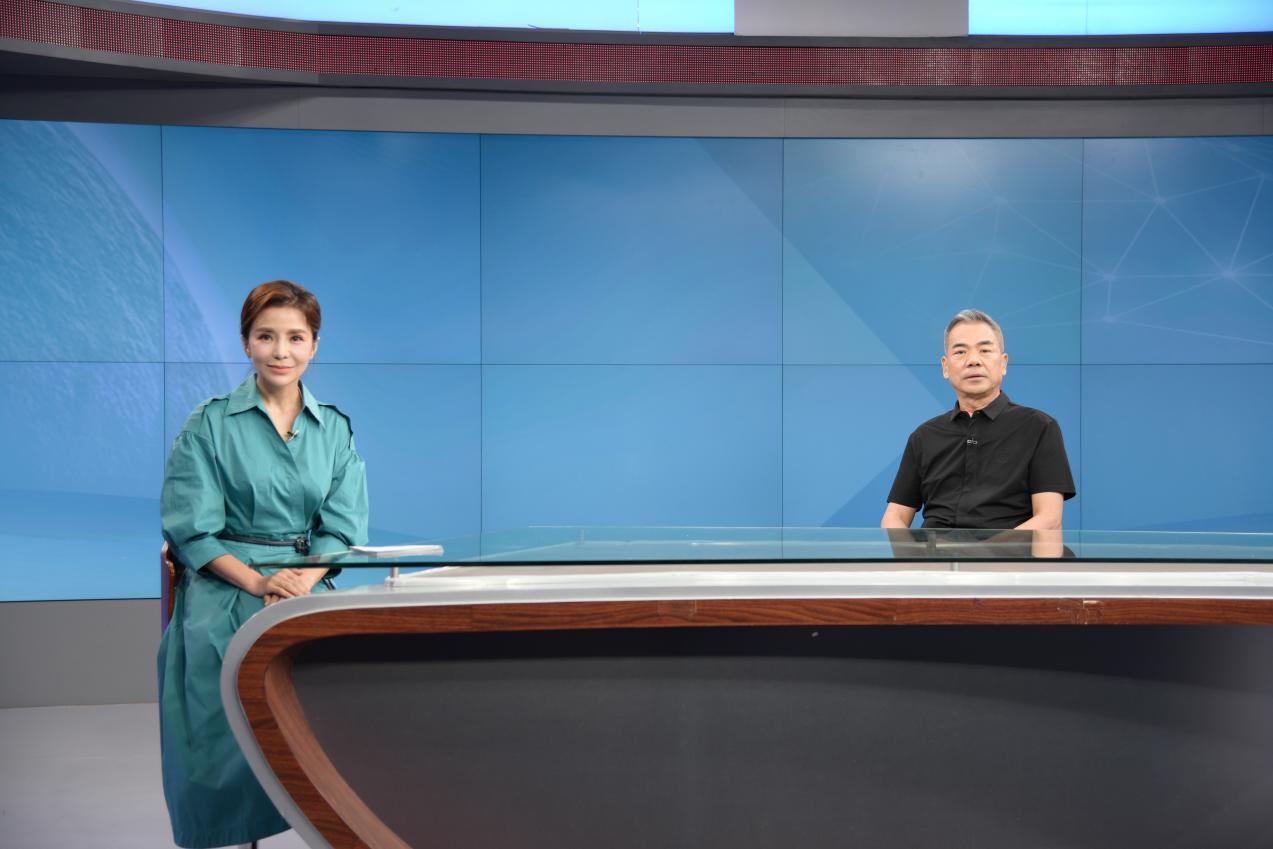 Image: Zhu Xun Interviews with CEO Zhu Jiamin, Chairman of EES
Zhu Jiamin has been engaged in international and domestic logistics and supply chain management for nearly 30 years, and has been awarded the title of China's Honest Entrepreneur. He has been included in the "National Development Research" led series of excellent entrepreneurs for the 40th anniversary of China's reform and opening up. He has led the green and low-carbon development of enterprises, continuously innovated and transformed into a national high-tech enterprise, and won the Logistics Packaging Innovation Award. While developing the enterprise, we will not forget to give back to society, establish the "EES Four Seasons Care" public welfare project, and pay attention to and donate to youth education and growth activities. Torchbearer for the 2008 Beijing Olympics; President of the Beijing Olympic Torchbearer Association and Executive Vice Chairman of the Consumer Electronics Service Committee of the China Electronics Chamber of Commerce.
Looking back on the glorious journey of EES in the past 30 years, Zhu Jiamin said, "We have woven the logistics network, warehousing network, and technical service network in nearly 30 years, known as the three networks. At the same time, based on years of logistics and service practice, we have independently developed the iMC intelligent cloud service management platform, known as One Cloud. 'Three Networks and One Cloud' uses warehousing as the fulcrum, logistics as the link, and services as delivery, seamlessly connecting logistics and service processes, achieving (high quality, high timeliness, high elasticity, and low cost) We have established a 2x2x365 industry service standard, as well as a high standard service for express delivery, for a three high and one low service experience. Among them, 2x2x365: it refers to the requirement that the local demand must arrive within 2 hours, the cross city demand must arrive the next day, and the standby is available 24/7 for 365 days. Special delivery: It refers to on-demand delivery, providing special car and dedicated delivery services according to different customer needs, such as taking a plane to Shanghai and Guangzhou for delivery, which means completing the task in the fastest way possible. For example, in Zhengzhou Dashui, in order to ensure the service needs of customers, employees took the Assault boat to deliver the bank's urgently needed accessories to the site, quickly solve the downtime problem, and ensure normal data transmission. "
When it comes to the future, Zhu Jiamin stated: EES has been cooperating with leading enterprises in the IT high-tech, electronics, and automotive industries for many years, accumulating rich experience and a certain scale of service foundation. We provide great assistance to customers in service delivery, and customers evaluate us as the best practitioner of service delivery. Based on these experiences, service foundations, and customer recognition, we plan to collaborate with industry chambers of commerce. It is the 100 existing warehousing networks in Baifu Oriental Build 100 urban repair and express repair centers, with each city connecting 10 repair centers for different products, and each city recruiting 100 technical engineers; Establish a shared delivery platform for Third-party logistics and services that meet industry standards, reduce service delivery costs for large enterprises, improve after-sales service systems for small and medium-sized enterprises, and let consumers enjoy buying while experiencing assured services. "
In the future, Zhu Jiamin hopes to use the efforts of EES to attract more small and medium-sized enterprises with good service reputation in China in 5 years, providing a support point for their success.
---